Rationale
European politics and national politics in the last years have seen an ever-increasing polarization of the political standing due to the upraise of far-right ideologies and populist political groups. Fueled by the economic crisis of 2008 and the subsequent challenges democratic countries have faced in the last decades, these ideologies claim to provide easy answers to those suffering the effects of the fast-paced change many societies are going through. International movement of people, natural disasters, terrorism and geopolitical conflict, economic crisis and disruptive technological innovation have had a strong impact on people lives and their perception of being at risk of losing out.

The raise of anti-democratic ideologies has been consistently supported by the increasing influence of fake news on public opinion forming and political standing. These so-called "alternative news" are mostly non-fact-based conspiracy theories, hoax or misleading information written purposefully to reinforce stereotypes and biases. As a result, polarization, radicalization, extremism and anti-democratic tendencies are posing a real threat to the moral standing ground of many European democracies. Universally accepted values such as human rights, gender equality, anti-racism and non-violence are continuously challenged by professionals of the "us vs them" rhetoric.

Sadly, research shows that vulnerable and disadvantaged young people are among those more likely to fall for this dangerous worldviews and ideologies.

REACH YOUTH project and its partnership take on this challenge and seek to counteract these dangerous tendencies by providing disadvantaged young people with the values of democracy. To do so REACH YOUTH speaks directly to youth workers, social workers, teachers and those who can have a long-lasting impact on young people lives. Our partnership aims at providing innovative and highly effective tools and face to face trainings to youth worker to empower them in addressing democratic values and political hot topics with their young beneficiaries. In doing so, the project aims at responding to the need of youth workers and professionals alike.
Another key factor of our engagement in democratic values for youth lays on decision-makers in the field of vocational education training and higher education institutions relevant for youthwork and social work. We need to engage them and raise their awareness of the need for intervention methodologies and practices to address democracy with young people in the current political context. In doing so, we hope that our proposed democracy communication and conflict interventions are integrated into the professional learning pathways of youth workers and students of social sciences.
Our objectives
Empower youth workers, social workers and other relevant professionals in working with democracy, tolerance and mutual understanding for disadvantaged youth at risk of extremism and anti-democratic tendencies;


Counter anti-democratic tendencies among disadvantaged youth by reinvigorating democracy, tolerance and human rights-based narratives;


Provide youth workers with up-to-date tools and instrument to discuss over politics and youth involvement in public life;


Increase mutual understanding and cultural exchange among youth towards a more intercultural
and integrated Europe.

How to achieve them? Our activities and products
Face to face training curriculum on democracy training tailored to the needs of youth workers, social workers and other professionals working with disadvantaged young people to counteract anti-democratic tendencies among youth. The curriculum will feature informative material on the current political orientation of the partner countries and the hot topics each country is facing in terms of internal political debate as well as at EU level. The curriculum will be completed with selected and tested methodologies and tools to be deployed with young people and ease their self-reflection, group reflection and personal growth result in in the uptake of democratic values and active participation as a mean to improve their daily lives.



Additional communication and conflict training module to support youth workers and professional alike to address delicate topics with young people who might not share their own convictions.





An e-learning platform where the curricula will be expanded with interesting additional material, best practices and video.





Implementation guidelines addressed to decision-makers at youth social work, educational institutions, universities of applied sciences etc. The guidelines will include specific instructions and requirements to upscale the implementation of the democracy intervention set and its activities at organizational level.
Direct beneficiaries
Youth workers, social workers, decision-makers in relevant vocational training and Higher education institutions.
Indirect beneficiaries
Disadvantaged young people at risk of radicalization, extremism or developing other anti-democratic tendencies.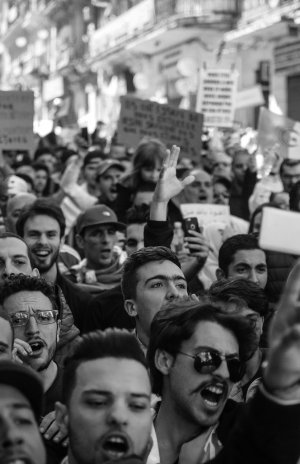 What happened so far
The project kick-started on December 2019 when the partners meet up in the beautiful Spanish town of Vélez-Málaga, hosted by Asociación Caminos and agreed on the workplan to achieve the project objectives and develop the educational products.
Since then, our efforts have focused on the identification and assessment of several methodologies and activities to address political topics with young people while stimulating their acquisition of democratic values.
We are also glad to inform you that we are about to launch our communication and conflict training module. The module will be launched soon on our website, here you will find a small sample of one of the activities you can try out right away.
> Conflict and communication module teaser activity and worksheet
Upcoming events
Due to the COVID-19 our external activities have been postponed to November 2020 (16th to 19th) when all partners will meet up again in Düren (Germany) to finalize the training curriculum on democracy and the intervention set. Until then, we will still be working to complete the development of the training material and curricula.
After that, an intense and exciting piloting program will begin. It is a double layer piloting season which will see the participation at first of youth workers and social workers who will be trained on the contents developed by the partnership, then a second round of piloting will be an actual deployment of the methodologies from the trained youth workers on to young people they support. This piloting structure is crucial in order to provide top-quality training materials and up-to-date methodologies to address democracy education with young people while discussing today's challenges.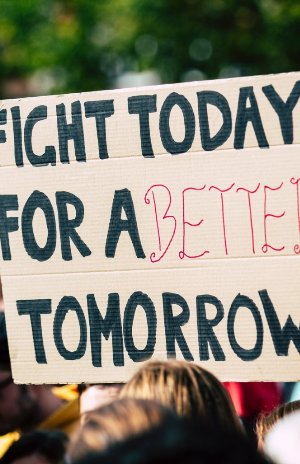 More information
Keep in touch with our upcoming events and developments by visiting the project website
and follow the hashtags
#ReachYouthEU #youth4democracy #youthwork
The project REACH YOUTH is funded under the Erasmus+ programme of the European Union,
Key Action 2 - Strategic partnerships, European cooperation in vocational education and training (VET).

The European Commission support for the production of this publication does not constitute an endorsement of the contents which reflects the views only of the authors, and the Commission cannot be held responsi­ble for any use which may be made of the information contained therein.
© REACH YOUth – Project Number: KA202-91548CBC-DE

Newsletter developed by CESIE
View web version | Unsubscribe
You have received this e-mail at [Email[ because you are subscribed to CESIE newsletter.
We recently updated our Privacy Policy. Renew your consent to data collection here.
If you do not want to receive our newsletters anymore, please click here to unsubscribe.